At the start of every year we'll see loads of articles and blogs that boast about predictions for the year's hot home design trends. We're not a huge fan of "trends" however because these are usually fashionable one day, and out the next. If we look back over the decades there have been a tapestry of trends that have definitely NOT stood the test of time. From carpeted bathrooms, to elaborate interior columns, sponge-painted walls and faux wood panelling there's definitely been a few misses. And, as home renovations specialists in Vancouver we've seen (and removed) our fair share of these!
Clients often want to know how to avoid these mistakes with future home enhancements, yet still maintain a home that feels current.  The best advice we can give is to avoid being 'trendy', and instead be 'timely'. Following new trends when making large financial and physical changes to your home is risky. Instead, we suggest putting your money more into time-tested design and décor elements that will last, and then inject a few more low-cost trendy components to keep things feeling vibrant.
A timely home is a home that reflects today's needs and lifestyle, so to give you some ideas, here's a list of home décor trends that have stood the test of time:
White kitchens
Hands down, the most time-tested colour for kitchens is white. It's clean, bright, and can make even a small kitchen space feel expansive and airy. White kitchens just refuse to go out of style. Plus, they make a great canvas for artwork, cookbooks, and other decorative elements.  When thinking about renovating your kitchen and choosing cabinetry, white is always a safe bet.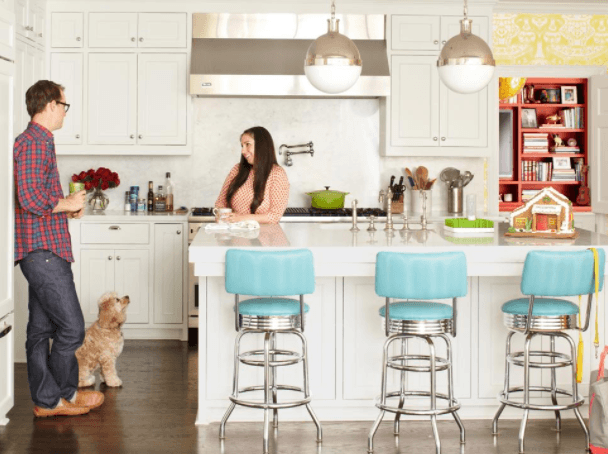 Soaking Tubs
Who doesn't want to dip into a deep soaking tub at the end of a long day? Freestanding and enclosed soaking tubs have been around forever and will be around forever because they are stylish, practical, and a great focal point in any bathroom.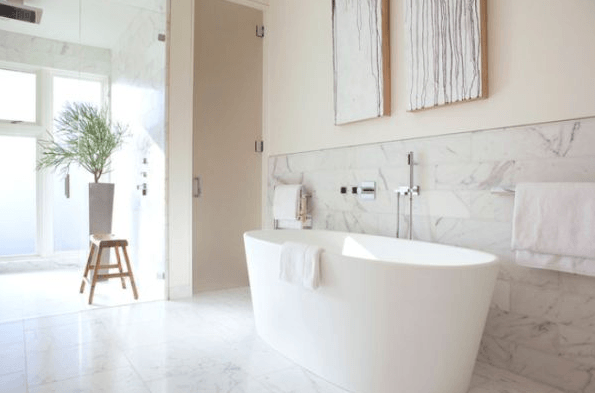 Built-in Shelving
Built-in shelves have stood the test of time because they offer incredible utility without the extra furniture and provide a "fitted" look to any space. Whether you decide on built-ins for your mud room or dining room they allow you to have a space for all your things. Furthermore, they can also be a big selling point for buyers if you ever decide to list.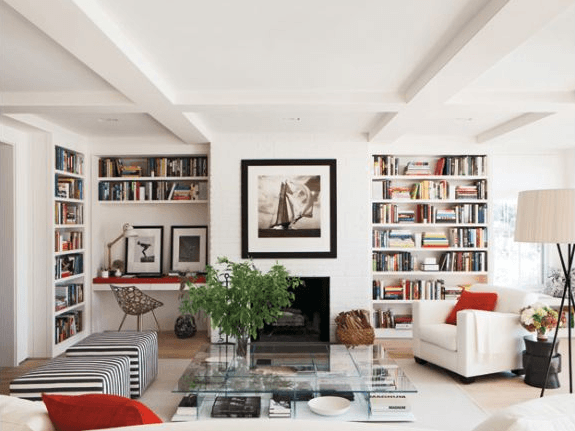 Marble
Marble is a great stone choice because it can be both luxurious, classic, and modern all at the same time. It's a perfect floor and counter surface choice for bathrooms and kitchen, and will always give your home a timeless feel. One tip, we do suggest avoiding marble in dark colours such as black because this will have an 80's affect faster then you can say disco fever. Instead stick with whites, neutrals and warm grey tones.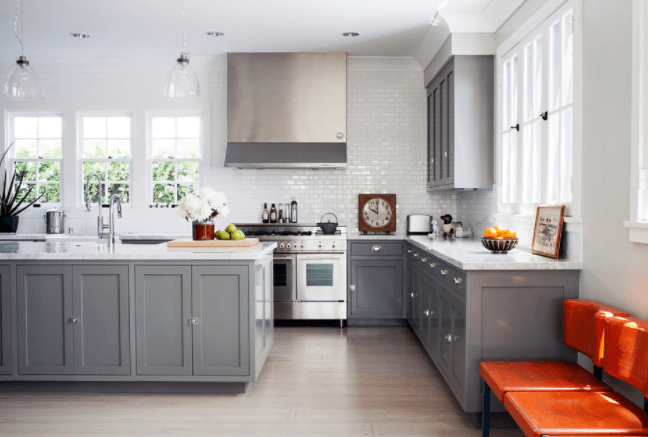 Conventional Ceilings
We all know that drop ceilings and popcorn ceilings are definitely over and, a traditional smooth, eight or nine foot ceiling will always look current in any decade. Whether you opt for a simple flat ceiling or go the more detailed rout with cove, tray, coffered and cathedral styles, your home will always look smart and elegant.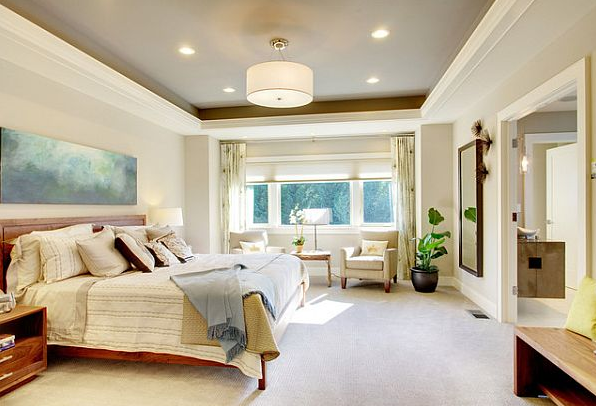 Personal Touches
The most timeless homes are the ones that have a sense of history and personality, but you don't need to have a turn of the century house to make your home feel historical – the history is all about you! Adding personality can be done through showcasing collections and artifacts, gallery walls of photography and art, and piecing furniture together over time for a more curated, lived-in feel overall. Trends aside, adding something you really like and appreciate to your home will never go out of style for you and you will enjoy your space for years to come.