The Ultimate Guide to Kitchen Renovations in Vancouver –  Part 3: How to Live Through a Kitchen Renovation
Welcome to part three of our Ultimate Guide to Kitchen Renovations. If you haven't yet read Part 1 or Part 2 we recommend starting with these guides first. You'll get an understanding of how to prepare for a kitchen renovation, as well as all the key decisions and choices you'll make throughout the process. 
If you feel well informed up to this point, then lets jump into to part 3 which covers off how to live through the kitchen renovation period, without completely losing your marbles! 🙂
Let's face it, any kind of home renovation project can be stressful and create a bit of anxiety, even for the most calm and collected homeowner. Having your kitchen (or other critical room in the house) taken over for a period of time, having people in your house every day, noise, dust, etc..all of this can create a hectic environment and often it's what puts people off of moving forward with a renovation. 
How can I give up access to my kitchen for a few months when I still live in the house?
That's a question we get a lot from our clients at Canadian Renovations. This guide will help you understand how we work with our clients to ensure as stress-free a process as possible when it comes to their kitchen renovations in Vancouver and surrounding areas.  
We want to prepare you for what to expect, and recommend ways around possible 'hiccups' in your daily schedule so that you can maintain some semblance of normalcy throughout it. The rewarding part is that at the end of the process you'll end up with brand spankin' new kitchen of your dreams and that little bit of time you had to give up your existing kitchen will feel like nothing at all. 
Below are our top recommendations to ensure your kitchen renovation process is as seamless and speedy for all parties involved..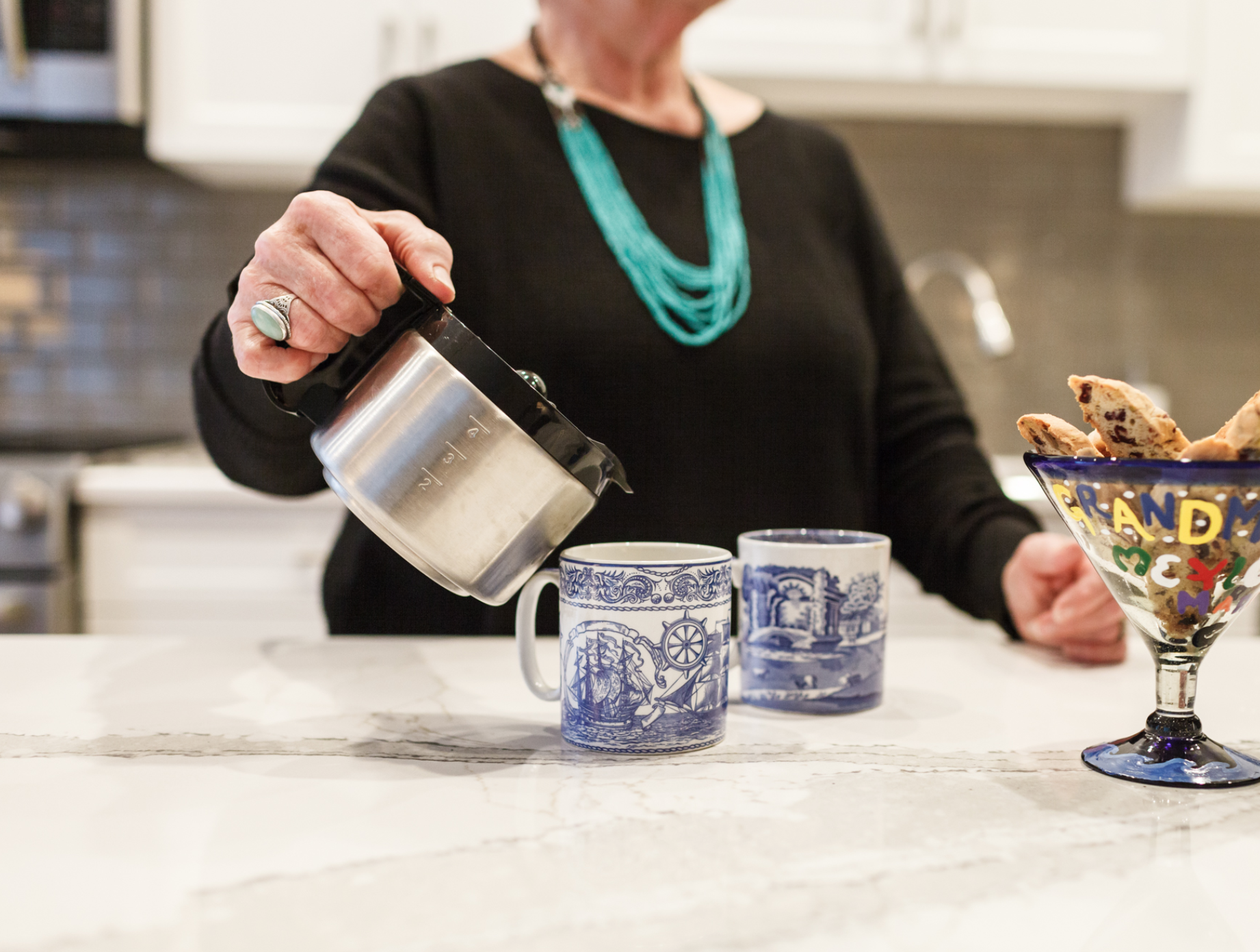 Dedicate a new functional space as a temporary kitchen and set up shop!
We'll assess your home and help you carve out a new spot that can be utilized as a satellite kitchen for the duration of your renovation. Often we find that laundry rooms and basements work well for this purpose. As long as you have access to running water and electrical outlets –  a kitchen we can make! Here are other suggestions for essential 'tools' you might want to add to your temporary kitchen:
Microwave

 

Mini-fridge

Crockpot

or

Pressure Cooker

 

Kettle 

Toaster oven

BBQ – not indoors of course! But, if you have an outdoor grill consider cooking as many meals as possible on it
For all of these above items, if you don't own them currently then we suggest buying them used to save a bit of $$, especially if you don't plan to use them after the renovation is complete. 
Disposable P

lates

(These will definitely come in handy if you want to avoid doing dishes in a sink, bucket, or tub all the time – we recommend going with an eco-friendly option- check out

www.NaturallyChic.green

for amazing eco friendly dinnerware made from naturally fallen palm leaves – no trees are ever harmed in the process – and they're a Canadian company!)

Tupperware

(for leftovers and food storage) and a microwave safe container for reheating food 

Bottled Water (Bigger jugs are good, especially because you can fill up a reusable water bottle and avoid unnecessary cups and lots of plastic bottle waste) 

Wash basin, drying rack, drying cloths, knives and other essential kitchen tools
Schedule a Vacation and Get Away from It All! 
This would be a great time to take off for a few weeks, or months if you can swing it. If you hire a company you trust, and are able to maintain a line of communication so that you can take phone calls during the renovation then it's more than possible for your kitchen renovation to be completed while you are lounging on a beach, chilling in a mountain cabin or campsite, or strolling through a new city you've never explored.   Best of all, you'll come home to a brand new gleaming kitchen – and you'll feel restored and relaxed from your time away – win win! 
This option isn't for all homeowners of course – lots of clients prefer to be more hands-on, or on-site to ensure things are going as planned – and we welcome that too! It's really up to you, and what makes you feel less stressed, more in control and gives you peace of mind throughout the kitchen renovation.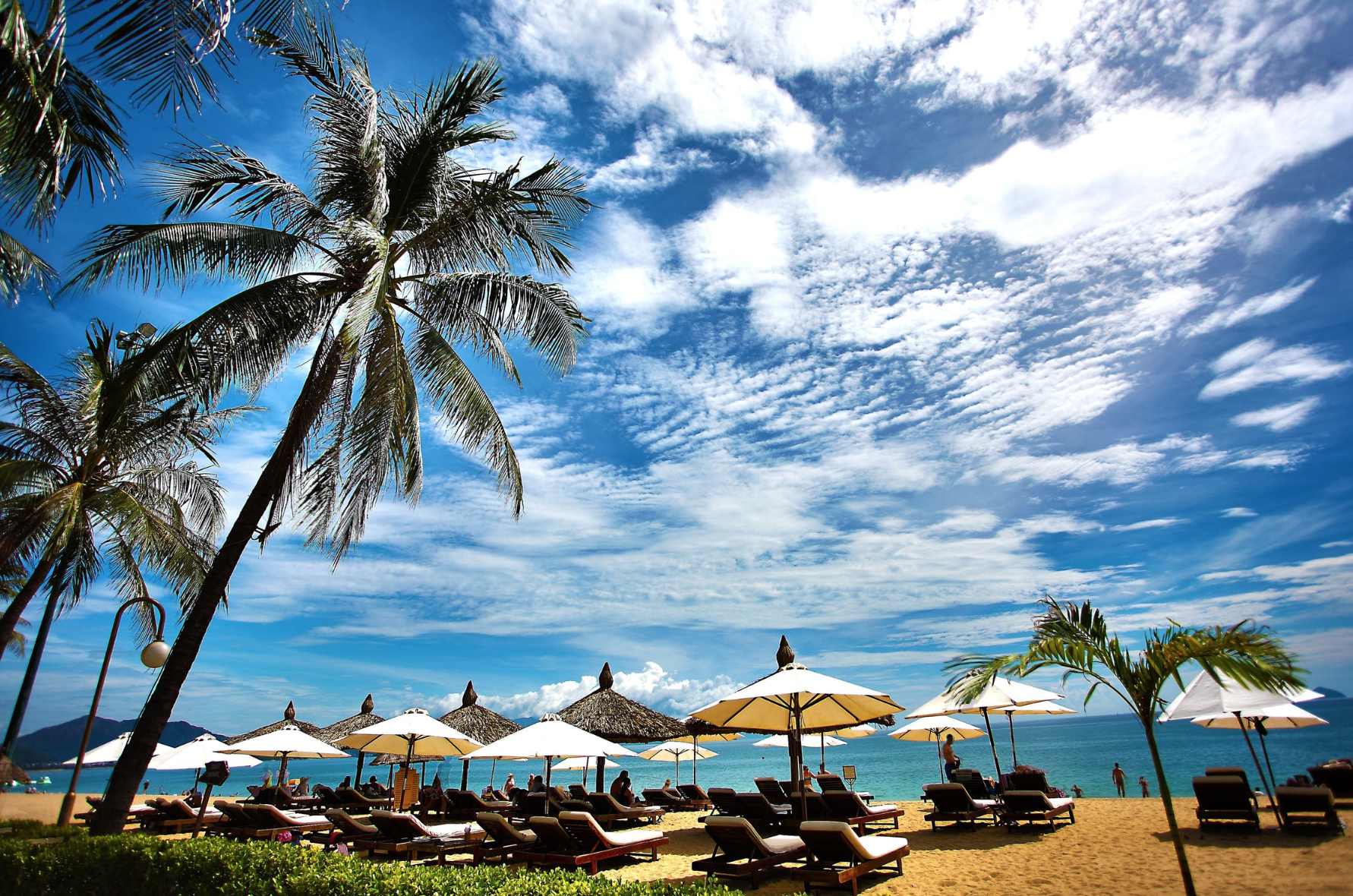 Control Clutter and Minimize Mess During a Kitchen Renovation
Well this part is really more  job for the pros – we always strive to maintain clean working environments, and 'lock-in' any mess to just the room being renovated. This means that we will come prepared with large plastic sheets and disposable partitions to close off the space and avoid mess seeping into other rooms. 
That being said, it will probably help your sanity to minimize clutter and mess in all other parts of your house while we're at work. Consider channeling your inner Marie Kondo and doing a little clutter control prior to the renovation kick off. It will feel good to reduce visual mess, and pair down things that you don't really need any longer.  A clean house = calm mind!  
Don't add more to your plate during a kitchen renovation
A kitchen renovation is one of the biggest home renovation projects you will undertake – it requires time, money, and patience. We aim to make the whole process from beginning to end as stress-free as possible, but it's also important for clients to remember not to add more to their plate throughout the process.
As an example, we wouldn't recommend hosting a big important gathering at your house while your kitchen is under renovation, nor would we suggest lining up a kitchen renovation at the same time you are undergoing a big life change – i.e. expecting a baby, changing jobs, etc.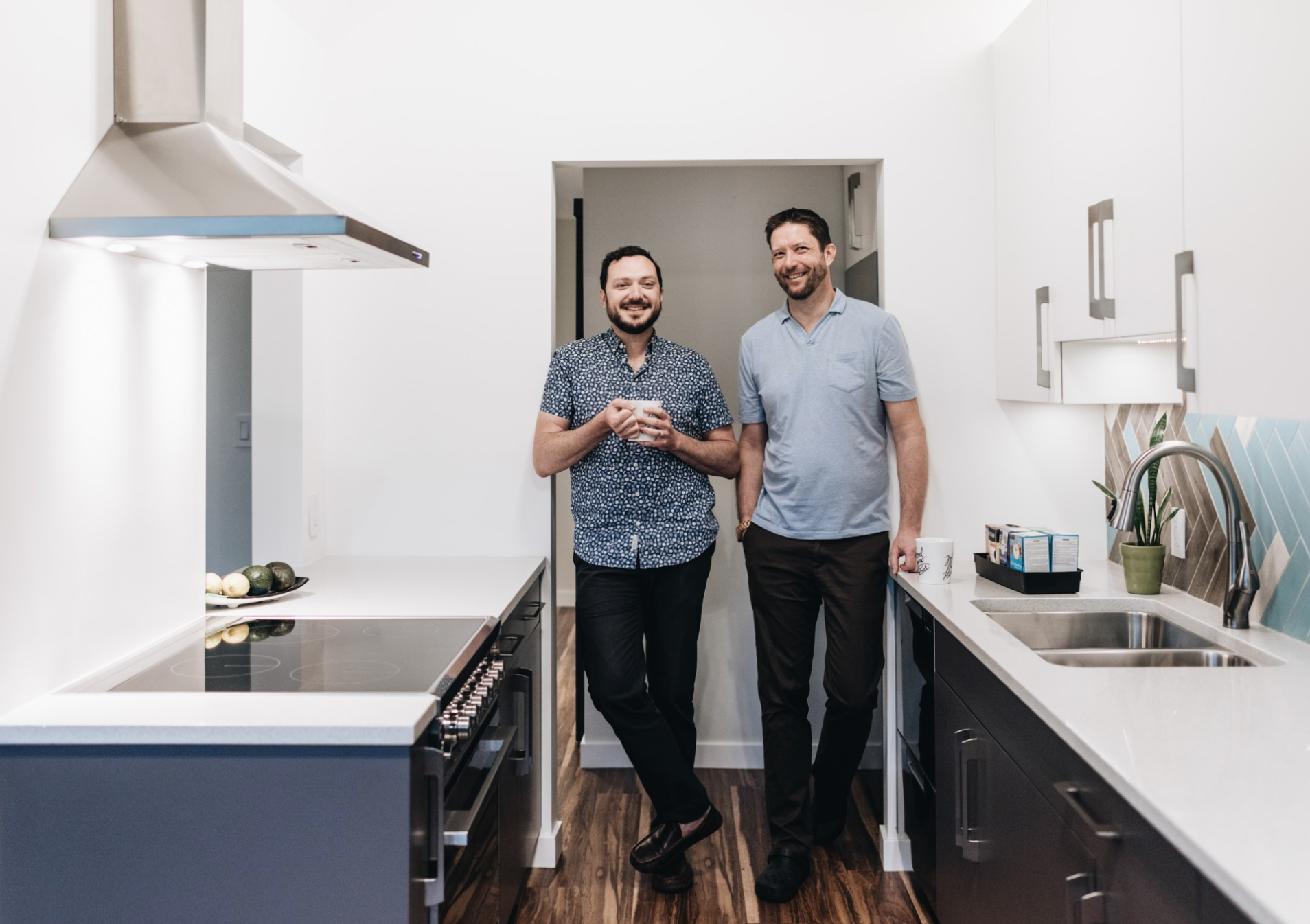 Keep a positive attitude and be a bit flexible
Part of our job as your renovation team is to keep you apprised of the schedule and any changes that might occur – we will aim to keep you informed throughout. At Canadian Renovations we have maintained an incredible track record of delivering projects on time and on budget, but also keep in mind that little changes do happen that our out of our control.
As an example, delivery of items can vary a bit because we are relying on our vendors for these, and sometimes small delays do occur – or they can also get delivered earlier than expected. Part of surviving a kitchen renovation comes down to mindset and attitude. Trying to maintain a positive attitude will make the whole experience far more enjoyable, and a little bit of flexibility goes a long way. 
Is this all sounding good?  If so, find out how to select a kitchen renovation company, and what to ask them.
Check out our blog post here that offers you ideas on what to ask ….and stay tuned for our finale Part 4 of this Guide coming in November!